We do what's right for you...
Browse
HIDE
Patients and their families from more than 50 countries around the world have benefited from our half-century old tradition of excellence in healthcare. Our excellence has led to Moolchand being a preferred choice for many VIP's including international diplomats and business leaders. Here is what some of our patients have to say about their Moolchand experience.
Real patients...Real stories
It was a relief to be at Moolchand Hospital!
After being fed up by ineffective treatments at various hospitals, it was a relief to be at Moolchand and start my prostrate gland treatment by a capable urologist, Dr. Saurabh Mishra. To determine the health of my prostate and look for signs of cancer, my investigative tests were done and I was suggested to undergo a minimally invasive prostate surgery. Extremely hopeful, I underwent the surgery and I am completely fine now. At the time of the surgery and even after it, Dr. Saurabh gave me constant support and kept me relaxed. I had no fears or apprehensions about my treatment plan.

My hope is that men realize they can be diagnosed with prostate cancer at a younger age and early detection is the key to treating and beating this disease. So, I advice my male friends to get their PSA levels checked at Moolchand and if there is anything alarming, then we always have Dr. Saurabh. Certainly, who wouldn't want to go to the surgeon who is a pioneer in urologic surgeries and at the forefront of prostate cancer research in India!
Vinod D
Retired Marketing Manager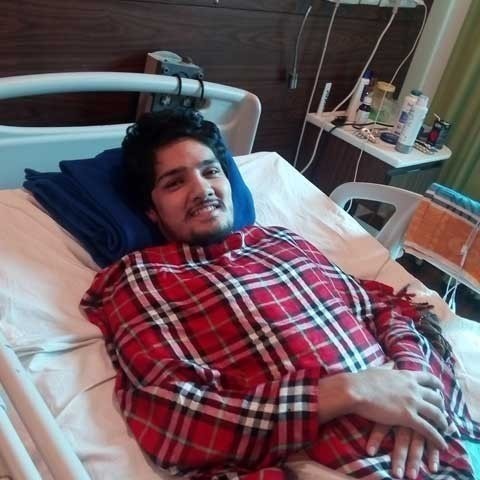 Moolchand enabled my race to recovery and functional independence!
The paraplegia that I suffered following a gunshot wound on my spinal cord left me with a major deficit on many of my functional capabilities. Spinal cord trauma is more than a single event. After the injury, I was paralyzed waist down and was struggling through a cascade of secondary events. As traumatic as my spinal injury was, my orthopedic doctor and occupational therapist at Moolchand Hospital added a light-hearted approach and laughter to very professional therapeutic and rehabilitative sessions.

After three weeks of rehabilitation in Moolchand, I have gradually begun to develop sensation in my legs. It is Dr. Vishal Nigam's compassionate care, tireless efforts and determination to heal me completely that have brought a new hope in my life and I hope to return to a relatively normal life soon.
Saddam-Uddin-Allanyar
21-year-old man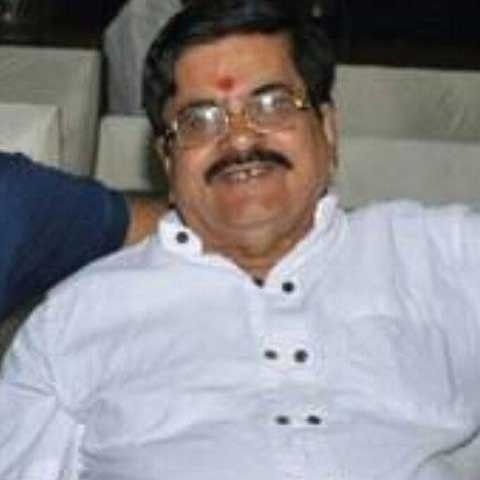 Thank you for getting me on the path to pain-free life!
I am 71-years old. Over the past 5-6 years, my spinal problem (lumbar canal stenosis) had worsened to the degree of the inability of walking, sitting, standing or sleeping without constant pain. I decided to consult senior spine expert Dr. Vishal Nigam at Moolchand. He is extremely popular so I had to wait a bit for the first appointment; definitely, "Good things come to those who wait." Dr. Nigam took my medical history and directed significant steps for through diagnosis. He ensured me that my debilitating pain will soon disappear. He made me feel comfortable and his professionalism gave me the confidence I needed to have spinal decompression to fix my herniated discs. I think he is the best doctor I have ever met!

The office staff at Moolchand is also courteous, professional and friendly. No where else can one find such excellent care, constant concern for the patients' well being. Thank you Moolchand and Dr. Nigam!
B.L. Taneja
Business owner
Successful Spinal Decompression Surgery!
The first word that comes to my mind while describing Dr. Vishal Nigam is 'Perfectionist'. Being his regular patient for orthopaedic treatment at Moolchand, I take this opportunity to mention that he is one doctor who is dedicated, sincere, excellent and as mentioned earlier, perfect in his respective profession. I am extremely satisfied and happy with Dr. Vishal Nigam who performed a spinal decompression surgery on me. His pleasant smiles and comforting words were very much encouraging during my recovery period. I am grateful for how smooth this process went.

I highly recommend Dr. Vishal Nigam and the services of Moolchand.
Srabani Chadha
Housewife
My father's recovery after brain hemorrhage and stroke!
My 54-year-old dad is a survivor of a brain hemorrhage. I would appreciate sharing his story with you in hopes that you will feel it inspiring enough to share with your family and friends.

My dad suffered a stroke; he fell down suddenly and was feeling dizzy. His "blank" eyes and raspy voice made us very worried and we immediately took him to Fortis Hospital; however, they told us to take him to Guru Teg Bahadur Hospital. The emergency room doctor suspected a ruptured aneurysm which had led to brain damage and right-sided paralysis. There being no appropriate treatment for my dad, a close friend referred us to Moolchand. I brought him to Dr. S.V. Tripathi at Moolchand. Dr. Tripathi kept my spirits high and assured that my dad will soon recover. Slowly, with Dr. Tripathi's hard work, rigorous treatment and frequent monitoring, my dad has begun to reclaim his health. My dad's survival is nothing less than a miracle! Thank you Moolchand and Dr. Tripathi!
Hemant Rana
(S/o Mr. Raj Singh Rana)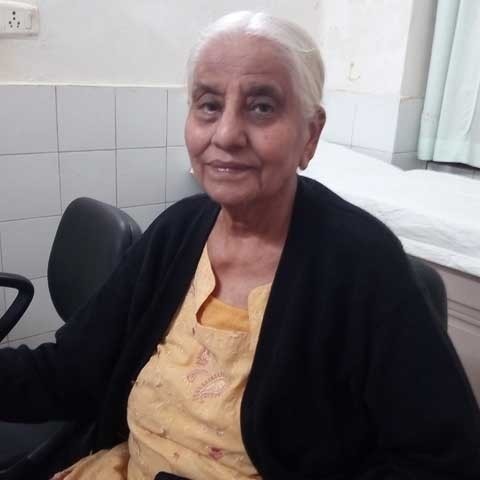 Early Ayurvedic intervention is the key to health!
I had been experiencing general weakness, difficulty walking and numbness in my legs for many years. I was under allopathic medications for 15+ years, but none of the treatment regimens helped me recover. This worsened with my diabetes and other metabolic disorders, cardiac conditions. I underwent bypass surgery in 1994 and two stent placement surgeries in 2009. However, my heart blockage aggravated with time. Severely disturbed due to complications from my illnesses, I decided to start taking Ayurvedic treatment at Moolchand. I was referred to Dr. S V Tripathi after being suggested by a close friend. In the course of investigation by the Ayurvedic physician Dr. S V Tripathi, I was diagnosed with diabetic neuropathy. Dr. Tripathi made me realized the importance of Ayurveda, effective herbal remedies and panchakarma therapy.

Positive changes in my health started to occur as early as the 5th day of my treatment at Moolchand Ayurvedic Institute. My profound weakness and leg stiffness have also subsided. I am very satisfied by the treatment here and I am hopeful of full recovery. Ayurvedic treatment at Moolchand is indeed safe, effective, cost efficient, time-tested and evidence-based healthcare.
Yamuna Jaeswani
80-years old housewife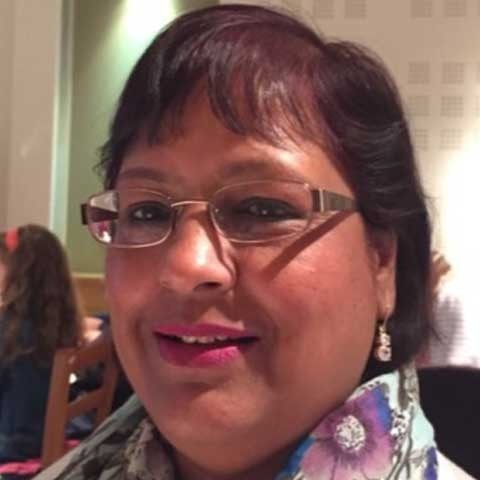 Fantastic experience and great results!
I was diagnosed with Rheumatoid arthritis (RA) in early 2012. The disease had caused limited mobility in my wrists, fingers and other joints. The English consultant who confirmed my condition immediately started me on 15mg of Methotrexate and folic acid, both to be taken on a weekly basis. On my next visit to the consultant methotrexate was increased to 20 mg and on a further visit, I was told it was going to be increase yet again. I was constantly tired and lethargic with no energy. I was definitely not very happy about this.

Methotrexate had numerous side affects. It started affecting my digestion and food absorption. My brother Sandeep recommended Dr. Tripathi's treatment in India at Moolchand. At this point, I was prepared to try any viable alternative treatments, so I flew to India for treatment.

I met Dr. Tripathi who is highly skilled in this field and was recommended a three-pronged approach, which included exercising the joints, Ayurvedic medicines with a controlled diet and Panchkarma (herbal hot oil massages) therapy. Since June 2013 till November 2017, I have made several trips to India whereby Dr. Tripathi has slowly decreased my methotrexate to ZERO. I now have significantly less swelling and increased movement, with no side effects of any medication. I have not taken any Methotrexate for the last two years and feel so much better.

Dr. Tripathi has been a tremendous help to me and I would recommend his treatments for RA.
Sarita Gupta