We do what's right for you...
Browse
HIDE
As one of India's foremost names in healthcare, Moolchand has been setting standards for the past 9 decades. We have been providing healthcare services to three generations of Delhites with care and dedication. Our vision has always been to create a truly unique institution: a place that puts patients' interests first.
Our focus on super-specialization, rigorous credentialing, a systematic clinical review process and clinical capability building ensures we bring you doctors with deep expertise in niche areas to provide you the excellence you deserve.
At our Medcity campus you have access to expertise of more than 250 doctors from 50+ specialties. Moolchand Care Pathways are protocol driven, reflect global best practices and ensure that our patients consistently receive quality care. We have created a hospital that is "complete" in all respects to give you a holistic healthcare experience.
Many firsts in Indian healthcare have emerged out of Moolchand (e.g. first Minimal Access Surgery in India). Our commitment to redefining healthcare has resulted in Moolchand winning innumerable awards and accolades for quality and excellence over the years. As a result, patients can count on consistent and extraordinary quality.
Given this you can always count on Moolchand to "do what's right for you".

At Moolchand we are redefining healthcare every single day. Our quality journey and culture of seva differentiates us from large corporate chains. We believe in the pursuits of affordable excellence that our international certifications and accreditations are testimony to.
Our Vision
To be an integrated, global healthcare service provider, recognized for integrity, quality of care, service and innovation
Our Mission
To consistently deliver excellent and compassionate medical care to our customers throughout their lives
Our Guiding Values
Uncompromisable ethics
We will aspire to maintain the highest ethical standards at all times
A passion for excellence
We do not settle for mediocrity and take pride in whatever we do. Our passion for excellence will show in our technology, processes and care
Unmatched quality
We will relentlessly focus on constant improvement and development of systems which integrate our learning. We will never forget that people trust us with their lives
Dedicated to innovation
We strive to seek innovative or creative solutions and aggressively leverage technology. In many cases, technology will improve the quality of peoples' lives
Leverage teamwork and partnerships
We work in collaboration, across boundaries; to deliver 'more' than we can do in isolation
Strive for leadership and growth
We will systematically focus on attaining leadership positions in order to leverage scale, deliver superior clinical outcomes and attract talent
Reward merit
We will foster an environment which rewards excellence in ideas, clinical care and service deliver. This will help create an institutional DNA which incorporates excellence
Customers and partners first
We will treat our customers and partners as we would wish to be treated. We will always try to exceed their expectations
Be responsible stewards
We will be conservative stewards of institutional resources and aggressively seek to create financial strength in order to guard our stakeholders. We will manage institutional resources as we would like others to manage our personal resources
Treat people well
We will help our employees grow and create a supportive environment for them
To do what's right for our patients. This simple promise is at the heart of everything we do. We are accelerating our growth by expanding our Delhi (to be 1,000+ beds) and Agra campuses as well as acquiring additional tertiary care hospitals.
Moolchand has thrived and excelled under the capable leadership of a team of talented people, whose undying commitment to 'do what's right' has lifted it to a pedestal of one of the best hospitals in India.
Over the years, we have developed a tight-knit community of people who share Moolchand's vision of being a global healthcare service provider. Their faith in us encourages us to do better every day.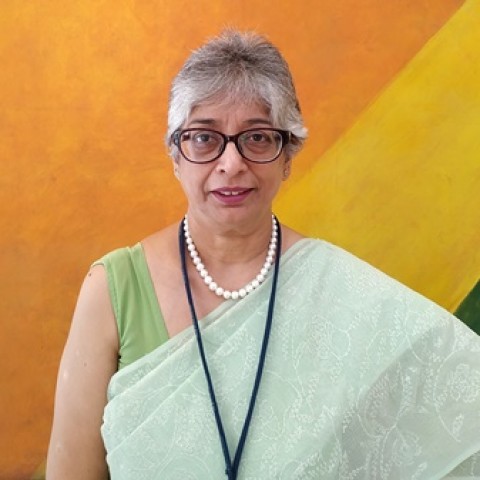 "We do what is right for you!"
We take great pride in providing the utmost in customer service and the best of what science and medicine has to offer. Moolchand doctors accept patients of all ages and works with a great team to provide you with the best possible care.
"Great experience every time"
All our employees visit Moolchand for all their health needs and they trust it to do right by them.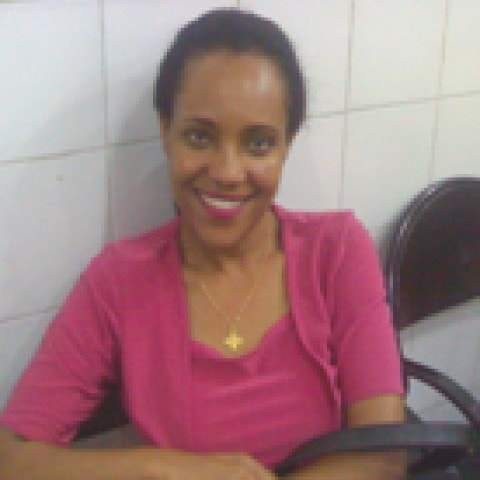 Mulushoa
Diabetic patient
"Moolchand is truly better than the best of the west"
Whenever I come to India, I make it a point to visit Moolchand for my treatment. The doctors are very professional, affectionate and are genuinely concerned about their patients. I am very content with the medical team, treatment and facilities.
Anand K
Housewife
A very nurturing experience, despite being fairly new to Ayurveda!
I am 59-years old woman with a history of arthritis and diabetes. Three years ago, the unbearable pain in my knees made me utterly unfit to walk. I was placed on anti-inflammatory medications, but the knee pain and stiffness continued. My physician added a second medicine to no avail. He tried switching to more powerful medications; some of the drugs helped for a time, but the pain inevitably started up again.Fed up with all this, I decided to see an Ayurvedic doctor. At Moolchand, my treatment by Dr. Shashi Bala was nothing short of a miracle. I don't think I could have received the same treatment and care that I received at Moolchand anywhere else. Dr. Bala is so down to earth and most of all, she cares about you as a patient. She elaborately explained to me that arthritis is a vata-type joint ailment; the increased vata, due to its rooksha (dry) property had dried up the synovial fluid in my knees. I felt safe, supported and cared for which I think is very important. Her medicines and support did a miracle – my knee pain has subsided and I can walk for miles now. For sure, I would recommend Dr. Bala to anyone, anywhere, anytime and any place.

The
To be an integrated, global healthcare service provider, recognized for integrity, quality of care, service and innovation
To consistently deliver excellent and compassionate medical care to our customers throughout their lives
Uncompromisable ethics
We will aspire to maintain the highest ethical standards at all times
A passion for excellence
We do not settle for mediocrity and take pride in whatever we do. Our passion for excellence will show in our technology, processes and care
Unmatched quality
We will relentlessly focus on constant improvement and development of systems which integrate our learning. We will never forget that people trust us with their lives
Dedicated to innovation
We strive to seek innovative or creative solutions and aggressively leverage technology. In many cases, technology will improve the quality of peoples' lives
Leverage teamwork and partnerships
We work in collaboration, across boundaries; to deliver 'more' than we can do in isolation
Strive for leadership and growth
We will systematically focus on attaining leadership positions in order to leverage scale, deliver superior clinical outcomes and attract talent
Reward merit
We will foster an environment which rewards excellence in ideas, clinical care and service deliver. This will help create an institutional DNA which incorporates excellence
Customers and partners first
We will treat our customers and partners as we would wish to be treated. We will always try to exceed their expectations
Be responsible stewards
We will be conservative stewards of institutional resources and aggressively seek to create financial strength in order to guard our stakeholders. We will manage institutional resources as we would like others to manage our personal resources
Treat people well
We will help our employees grow and create a supportive environment for them